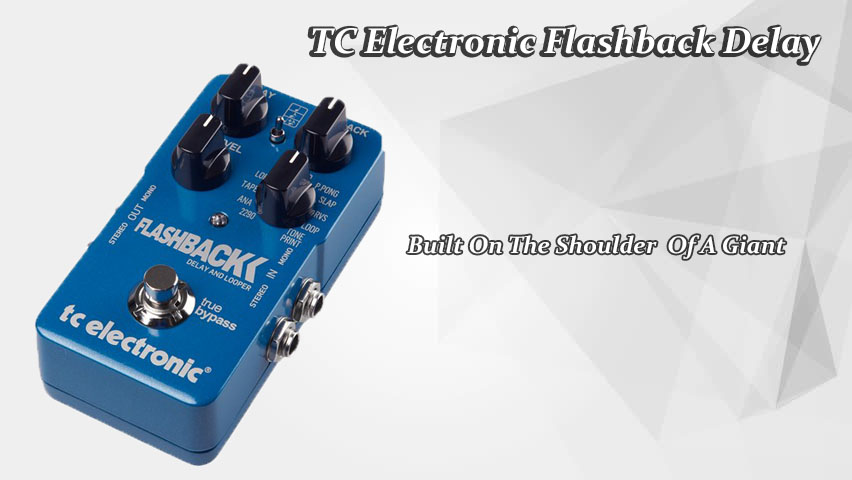 Built On The Shoulder  Of A Giant
Flashback is a modern twist on the know-how and legacy of TC Electronic's legendary 2290 delay, featuring 7 seconds of delay and a cherry-picked selection of the very best delay sounds out there . Seriously, why you're not out buying one right now after reading that is beyond us. 11 delay typesAudio tappingBuilt-in 40 second looper
Dazzling Delays for Days
From amazing reproductions of tape- and analog echoes to a dedicated 2290 setting, Flashback is the complete package. We truly love delay sounds (made TC what we are today) so Flashback Delay is our ode to all that makes delay sounds so great – and on top of all that we even managed to squeeze in a looper!
Simply Strum to Sync
Audio tapping allows you to set your delay times fast, accurately, on the fly and hassle-free, so you can immediately get back to the fun part: playing. Syncing up with your band, backing track or the tempo in your head is a natural and intuitive thing , just strum the tempo with your guitar and Flashback does the rest.
That's What She Played
Flashback Delay encourages you to play with yourself and get your most creative looping performances out of your system! 40 full seconds of looping and an easy interface give you all you need to get your loop on!