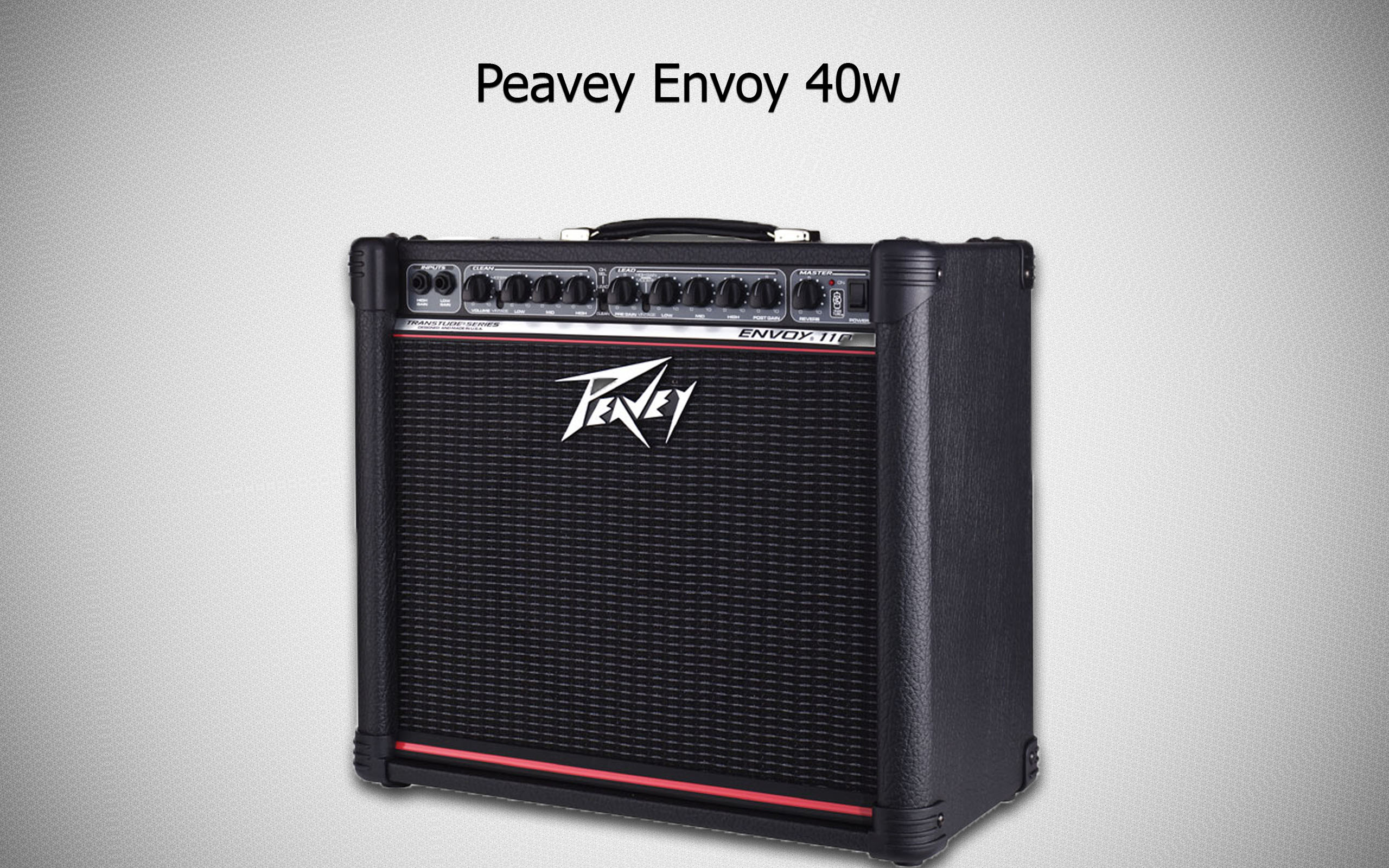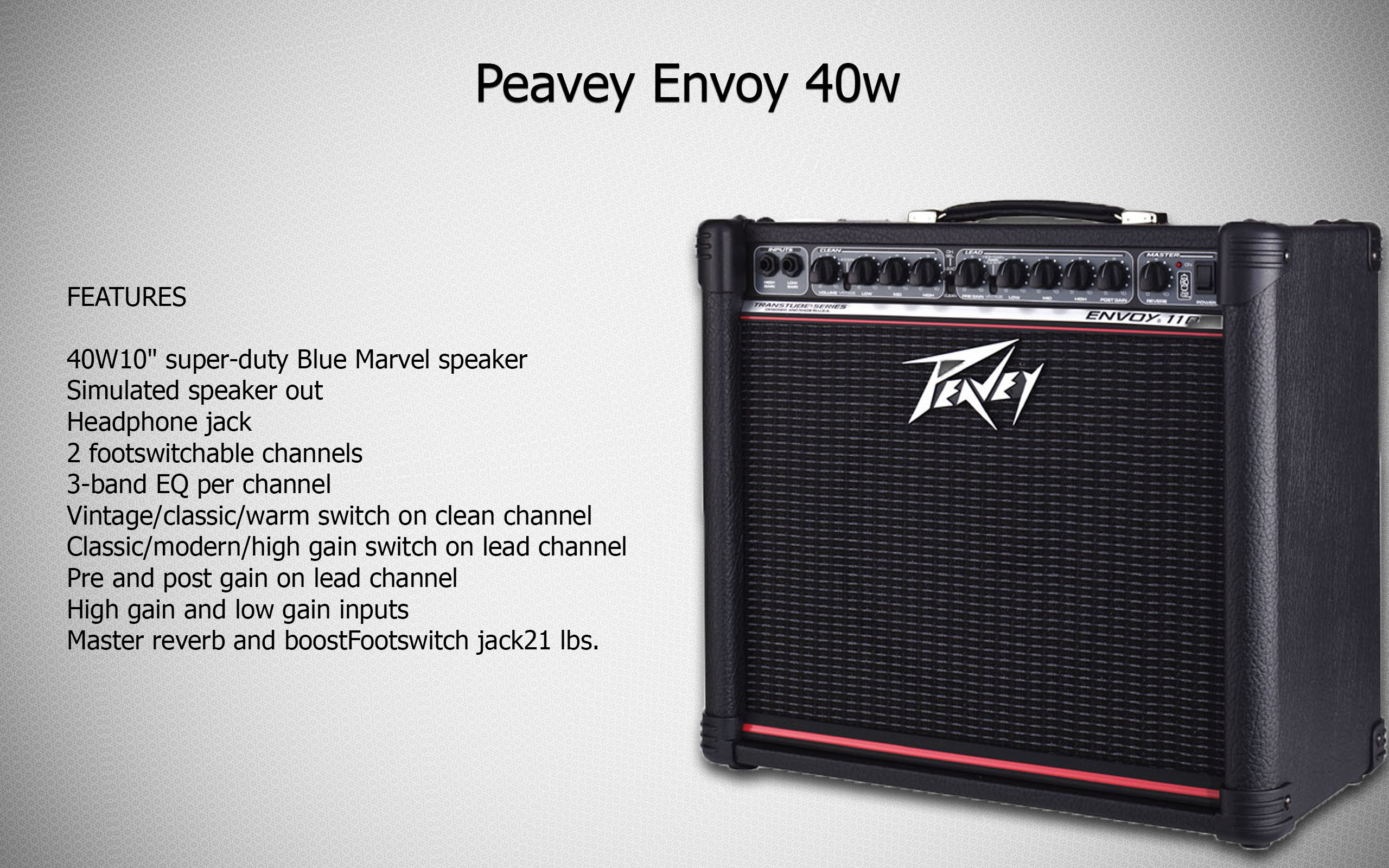 The Peavey Envoy 110's surprising volume and bold bass are just the skeleton; the flesh and blood of this baby are the 3 astounding tonal variations per channel – like having six amazing amps in one. Pro features like simulated speaker out, pre and post gain on lead channel, high gain and low gain inputs, and master reverb and boost give it a legitimate place in any studio.Easy to transport and up to the challenge.
FEATURES
40W10″ super-duty Blue Marvel speaker
Simulated speaker out
Headphone jack
2 footswitchable channels
3-band EQ per channel
Vintage/classic/warm switch on clean channel
Classic/modern/high gain switch on lead channel
Pre and post gain on lead channel
High gain and low gain inputs
Master reverb and boostFootswitch jack21 lbs.