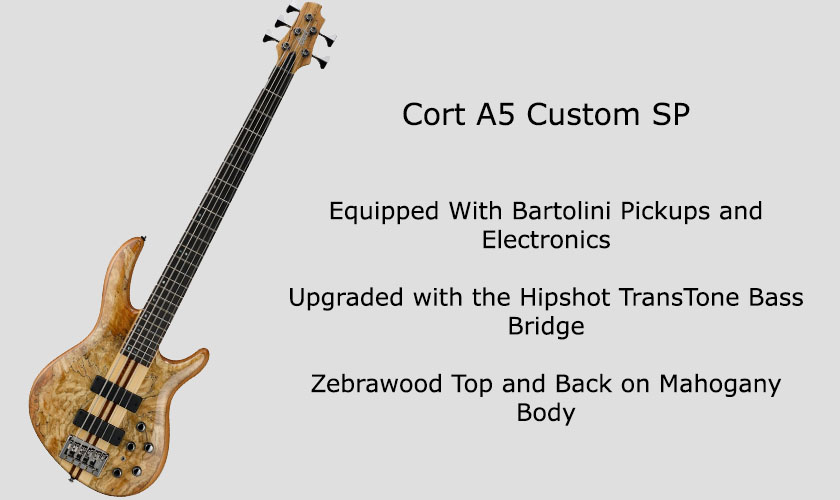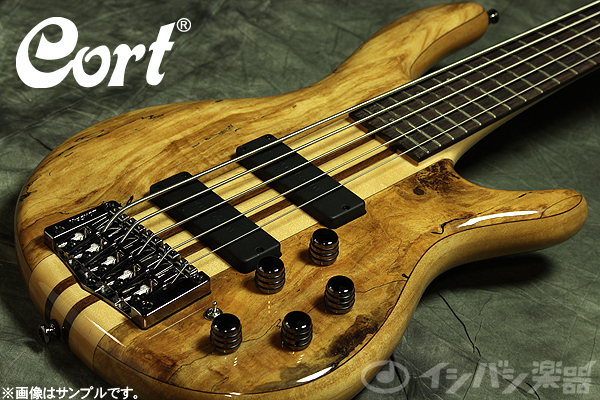 Equipped With Bartolini Pickups and Electronics
The Artisan A5-Custom SP is a touring pro level bass in every way. The heart of this premium instrument is the Bartolini MK Soapbar pickups which deliver powerful low and low-mids along with bright trebles. The installed Bartolini EQ provides the perfect tailoring of the great tone.
Upgraded with the Hipshot TransTone Bass Bridge
The A5-Custom's Hipshot bridge features sturdy construction. Its steel saddles secured to the main assembly provide superb string-to-instrument sonic transmission for punchy, long sustaining tone.
Zebrawood Top and Back on Mahogany Body
The A5-Custom SP features a beautiful Zebrawood top and back over a mahogany body. This combination of tone woods provides stunning beauty and tone.
CONSTRUCTION: Neck-thru
CUTAWAY: Double Cutaway
BODY: Spalted Maple Top & Back on Mahogany Body
NECK: 5pc Maple & Wenge, 1F 20.5mm, 12F 22mm
BINDING: N/A
FRETBOARD: Rosewood, 12″ Radius (305mm
)FRETS: 24 / Large (2.7mm)
SCALE: 34″ (864mm)
INLAY: Abalone Dot with Black Circle
TUNERS: Hipshot Ultralight Tuners
BRIDGE: Hipshot Trans Tone Bridge (5)
PICKUPS: Bartolini MK5CBC-B & MK5CBC-T
ELECTRONICS: Bartolini MK-1 EQ / 1V,1blend,3band, EQ on-off switch
HARDWARE: BN (Black Nickel)
STRINGS: D'addario EXL170-5SL(130-045)
COLORS:
A5-Custom SP NAT – Natural Glossy