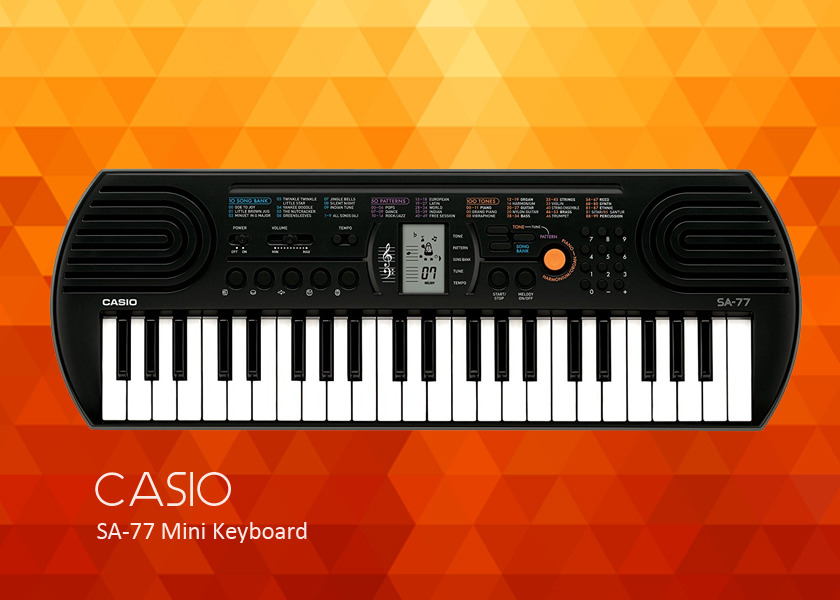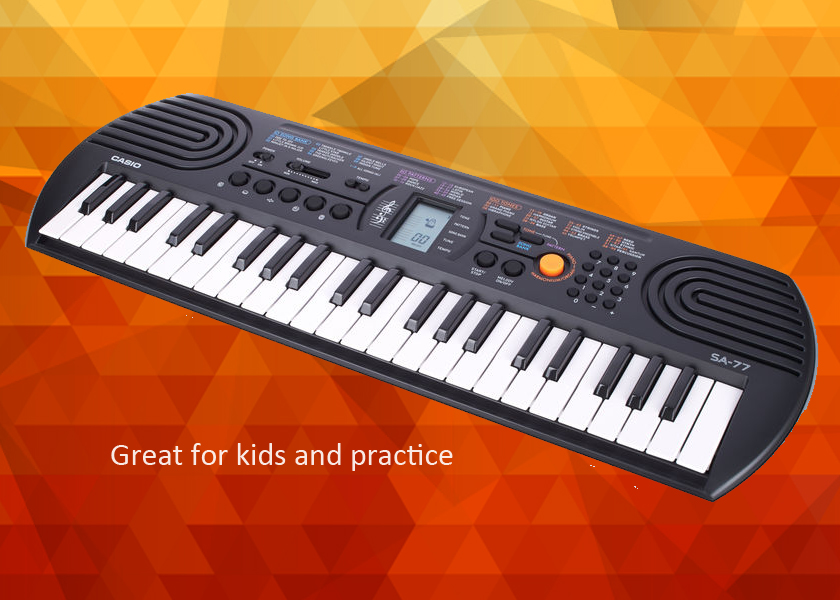 Analysis of mini keyboard Casio Sa-77. Great for kids and practice of the first steps in piano and electronic keyboards.
44 Mini Keys
100 Tones and 50 Rhythms
0.8W+0.8W
10 Play Along Songs
5 drum pads
Melody-off function
Easy to switch between the piano and reed organ/organ sound
LC displayInput and output: headphones
Speakers: 2 x 0.8 W
Power supply: power supply unit or 6 AA-size batteries (both are optional)
Easy-to-read display (LCD)
Easy-to-read display (LCD) Shows tone, rhythm, song number, metronome, tempo, note played.
Melody on/off Lesson function
A simple operation turns off the melody part of a built-in tune.
Indian music support
4 tones, 5 rhythm patterns, 1 tune
2 percussion Sounds for Indian music