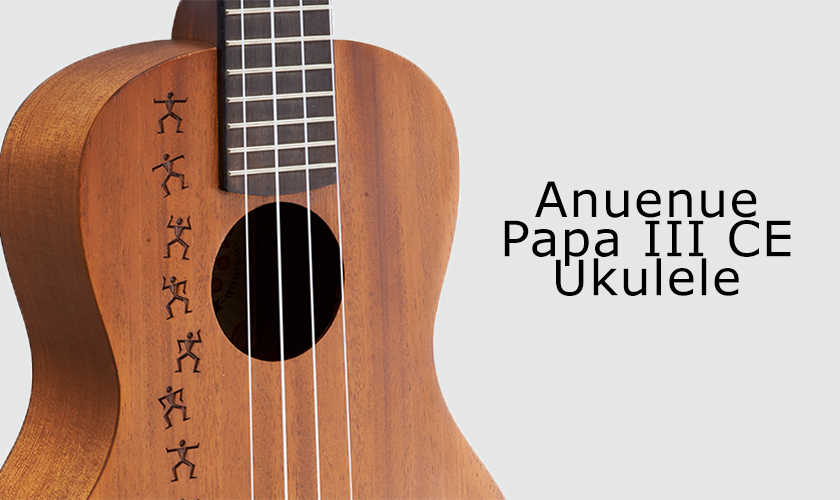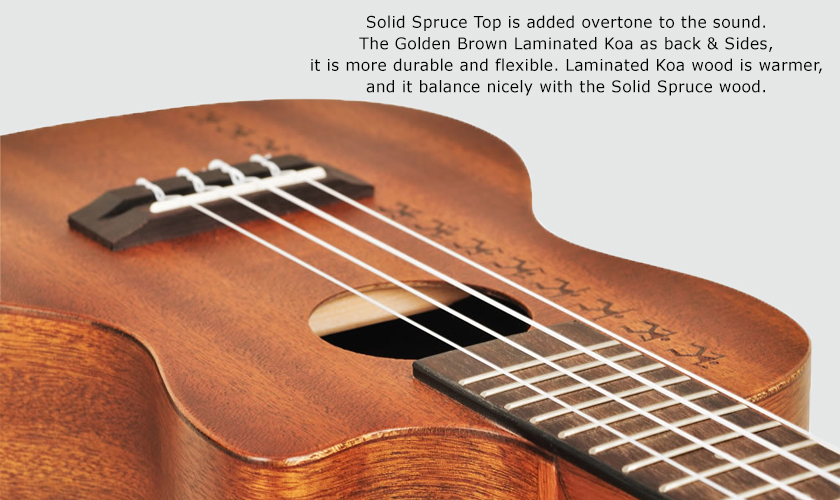 Be happy for this moment. This Moment is your life – By Omar Khayyam
Papa is a word from Hawaii, in English translation, means friendly down to earth vibe.Ukulele's first impression; it is easy to play, and makes people happy. The rainbow men dance happily everywhere and pray for World Peace.
【 Harmonic Design, Brilliant Brace System & More Body Resonance 】
All new Papa S Series is designed for a more harmonic look. The laser etched rainbow man is adjusted, according to the ratio of the body. Solid Mahogany top's stiffness translates into a brighter tone. The brace is forward-shift and redesigned for a more open sound. New bridge puts a smiley face on the body. It is smaller than the previous bridge design and allows the top to resonance and vibrates more. You will get more desired volume from the box.
| | |
| --- | --- |
| Headstock | aNueNue Classic Headstock design with laser etched logo. It uses Gear Tuner for precise tuning. |
| Fingerboard | Rosewood is a hard wood, with open wood pores. It is stable wood to work with, and easy adapt to climate changes. 18th frets design allows endless tonal possibilities. |
| Body | Papa is the classic aNueNue ukulele. Papa in Hawaiian means Down to Earth. Ukulele is the friendliest musical instrument; it is fun and easy to play. Brace construction is updated for more fuller tone. |
| Design | Papa has a line of Dancing Rainbow man along the left side of the Body. They are praying for good will for the mother Earth. |
| Bridge | Smile shape rosewood bridge help support the string tension. Synthetic Bone is hard and articulate, it helps the strings to vibrate and resonance. |
| Wood | Solid Spruce Top is added overtone to the sound. The Golden Brown Laminated Koa as back & Sides, it is more durable and flexible. Laminated Koa wood is warmer, and it balance nicely with the Solid Spruce wood. |
| String | Aquila Nylgut strings is made of white Nylgut from Italy. Nylgut is a synthetic material that is intended to combine the best qualities of nylon and gut strings. The strings are easy to play, good for strumming, and have a warm tone. |
| Gigbag | aNueNue Standard Gigbag, use 1280D Cloth, with 20mm thickness. Front Pocket for easy storage, Side Handle and Double strap for easy carry. |
| Pickup | Fishman AG-Uke, Passive undersaddle Pickup. It is a natural sounding pickup, no battery require. |