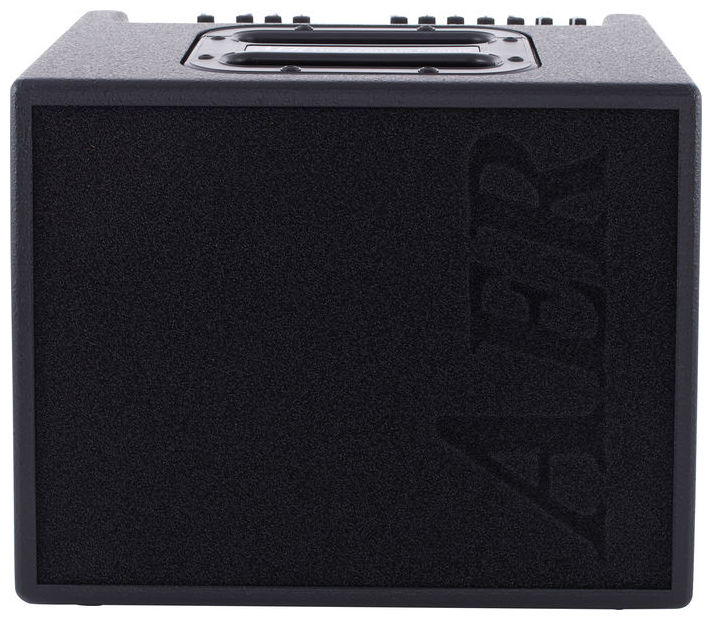 Here's what AER say about the Compact 60-3
The Compact 60-3 is a professional, compact and powerful amplifier system for use on stage, in studio or at home. Small, powerful and yet easy in operation.Our conceptional design was focussed on the singer/songwriter who requires outstanding reproduction of instrument and vocals as well as a handy unit with gigbag for easy travelling even with public means of transport, astonishing audiences as well as sound-engineers through excellent sound and professional instrumentation. Musicians worldwide appreciate the amp's absolute reliability in full load operation despite strikingly small sizes and weight. Throughout the years, the Compact 60 has become a standard in amplification, delivering the outstanding AER tone in nearly all possible situations. Especially developed for the enhancement of acoustic instruments it is as well suitable for other (also electrical) instruments.
Features
8" (200 mm) twin cone full-range speaker'Two channels with triple-/dual-band equalizer4 digital effect presets (reverb 1 and 2, delay, chorus)60 Watt, dynamically controlledThe AER Compact 60-3 is the 3rd design update of one of the most popular acoustic amps on the market. With separate channels for vocals (XLR input) and guitar (jack input) each with dedicated EQ you've got everything you need for a singer-songwriter's performance! Polish the performance with 4 DSP effects and amplify with 60w of pristine solid state sound. AER amps are renowned for their fidelity and natural tones that are precise without being harsh.