Features
ASH BODY
Ash is one of the most popular and widely-used woods for solid-body electric guitars and basses. It is light weight but has a surprisingly strong, tight and punchy sound with emphasis on the high-midrange. This character makes Ash a beloved tonewood of discriminating guitarists who want a strong fundamental tone that will cut through and be heard clearly in the mix. The natural beauty of Ash with its distinctive grain patterns make it ideal for transparent and natural finishes.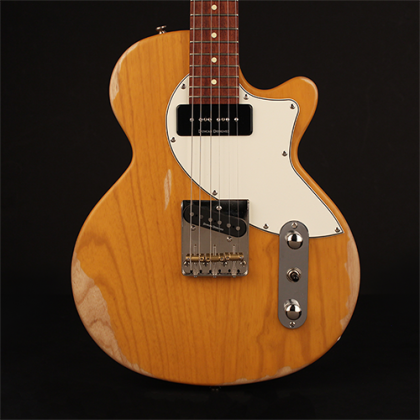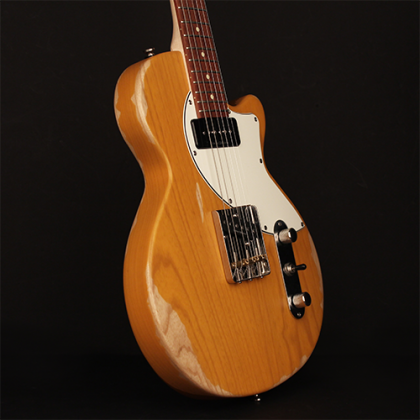 DISTRESSED FINISH
The distressed finish looks cool and gives off an authentic vintage vibe.
DUNCAN DESIGNED P90-1 & TE103B PICKUPS
To get that authentic T-style twang and P90-style bark, the Duncan Designed P90-1 and TE103B pickups are installed for a myriad of sounds ideal for roots-oriented musical genres and styles. The TE103B features a stacked coil design for hum-free operation even with raging overdrive sounds.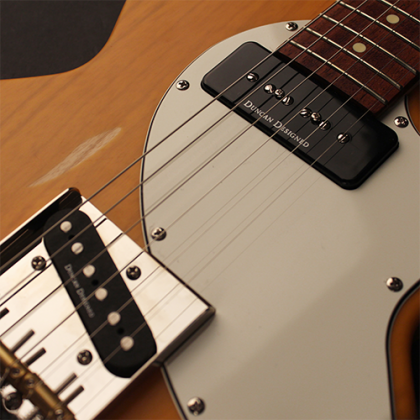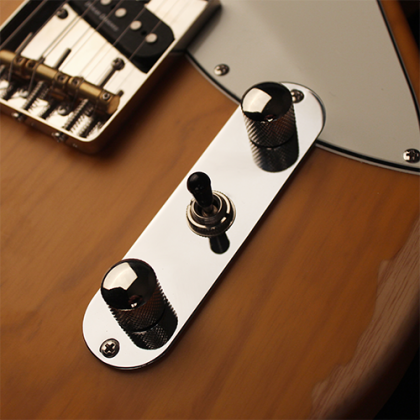 1VOLUME, 1TONE, 3WAY PICKUP SELECTOR
Sometimes simplicity is all that a player needs to get the musical point across. One volume pot and one tone pot with 3-pickup selector keeps it clean and simple and allows the player to focus on the music.
VINTAGE STYLE MACHINE HEADS
The vintage style tuning machineheads provide a cool and authentic retro look as well as improved tuning stability and functional performance.